As we get closer to the Stomping Grounds pay-per-view, SmackDown Live superstars will face off to set up matches and progress their feuds towards the June 23 show.
In the main event scene, WWE Champion Kofi Kingston will continue his feud with Dolph Ziggler. The two will have a Cage Match at Stomping Grounds, but before we get there a six-man tag match is set for tonight. Kingston will team with his New Day brethren, Xavier Woods and the returning Big E, to take on Ziggler, Kevin Owens and Sami Zayn.
Kingston and Owens had a major feud before the Super Showdown pay-per-view, so there is still some animosity between the two.
SmackDown Women's Champion Bayley took the pin last night against Alexa Bliss and Lacey Evans. With her title match between her and Bliss only a couple of weeks away, Bayley will look to get back to her winning ways on Tuesday.
After Shane McMahon held his victory celebration last night, it's time for Roman Reigns to respond. The Big Dog was surprisingly absent from Monday Night RAW. Now that it's Tuesday, Shane, Drew McIntyre and the rest of Shane's crew will want to watch out.
Roman and Drew are scheduled to go one-on-one at Stomping Grounds, and with the loss to Shane weighing on him, Reigns is looking forward to his next opponent.
Here's everything that happened on the June 11 episode of SmackDown Live.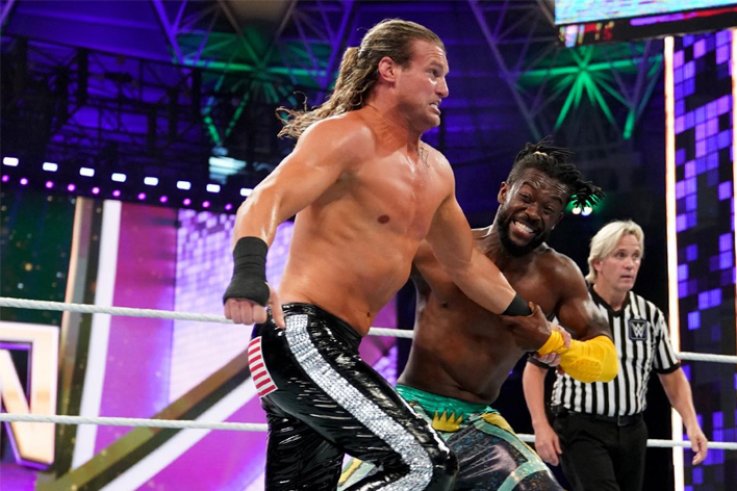 SMACKDOWN LIVE RESULTS
Miz TV
Miz comes out and is told to follow the script. His guests specifically asked for a Miz TV segment on SmackDown Live. Miz introduces Drew McIntrye and "the pest of the world," Shane McMahon. They come out with Elias.
Shane brings up again how he beat Roman in the ring and that he shouldn't be ashamed to lose to the "best in the world."
Miz says that all of Shane's victories are tainted and runs down all the ways Shane has narrowly won. After a recap package of what happened at Super Showdown, Drew says that he has the Claymore a weapon that no one else and will kick Roman's head off at Stomping Grounds.
Miz says that Drew McIntyre can go toe-to-toe with Roman but he's being wasted as Shane's lackey. He tells Drew that when Shane is done with him, he'll throw McIntyre away like he did to Miz.
Miz says Shane is not special and is lucky for being born a McMahon. Shane says Miz was unlucky to be born to a baked potato. Miz gets up but is stopped by Drew. Shane says that if he wants another match with him, Miz needs to beat Elias and if he beats Elias, he'll have to defeat Drew McIntyre.