Bray Wyatt's Firefly Fun House just aired its latest episode of Monday Night RAW and it may signify the arrival of "The Fiend" and Wyatt's in-ring debut soon.
This is the ninth episode of Firefly Fun House and this one may be a bit light on actual content, but brings everything from the past eight episodes together in a mash up of popular gags, characters and more.
Check out the latest Firefly Fun House below. We'll update with an official upload when it becomes available.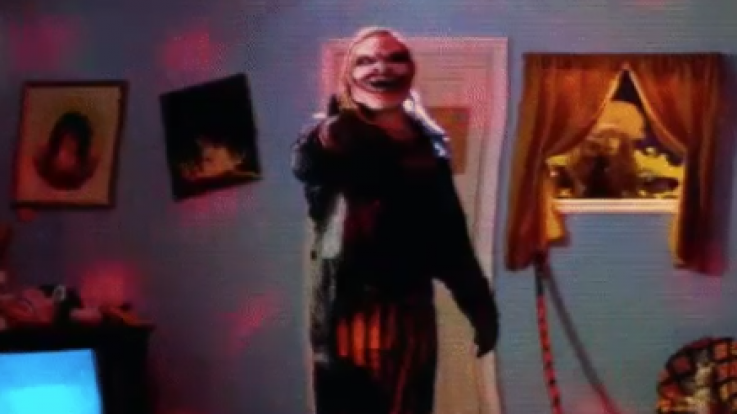 The new episode begins with Bray gardening and says that our minds are just like gardens. With some water and sunshine, anybody's dreams can grow and come true. He says that some gardens are full of worms – which seems to be a call back to his match with Randy Orton at WrestleMania. He also says that people can lie to you.
He says that teachers say that the Earth is round and dinosaurs are extinct. He says he knows what it feels like to not belong and be different. It's why he built the Firefly Fun House, for all of his friends to be together.
Mercy, Ramblin' Rabbit (on crutches), Abby the Witch, the Pig and even Devil Vince are shown and tell the audience to join them. Bray says that people worship what they fear. Fear is power. Follow the leader.
The episode then cuts to Bray doing the "muscle man dance," which is then cut with shots of a radio being tuned. There are different versions of the muscle man dance song in different genres of music, including rap, metal and R&B. The Fiend appears in and out before finally he stands looking at the audience. He says "let me in" in his low voice and then slowly disappears like The Fiend has left the Fun House.
With the Stomping Grounds pay-per-view this Sunday, WWE fans shouldn't expect Bray to appear on the show but next Monday could be a different story as the company builds towards SummerSlam in August.
PWInsider did report that Bray would be backstage tonight, but his role was not made clear. He didn't appear on camera so it's possible he was just rejoining the RAW team as he prepares his return.
What did you think of the latest episode of Firefly Fun House? When do you think Bray Wyatt will return in the ring? Let us know in the comments section below.