A passenger who was on board a United Airlines flight has described in detail on social media how unwanted insects accompanied her on a nine-hour flight.
Charlotte Burns tweeted that she had first noticed a "large, fat ant" on her pillow before take-off from Venice, Italy to Newark, New Jersey, on Monday.
She then tweeted how minutes later, another "fat little bug" scurried across her television screen, before a third appeared on her arm.
After alerting cabin crew, Burns was asked if she could wait for a response until after takeoff. She was then told she needed to wait until after the meal service.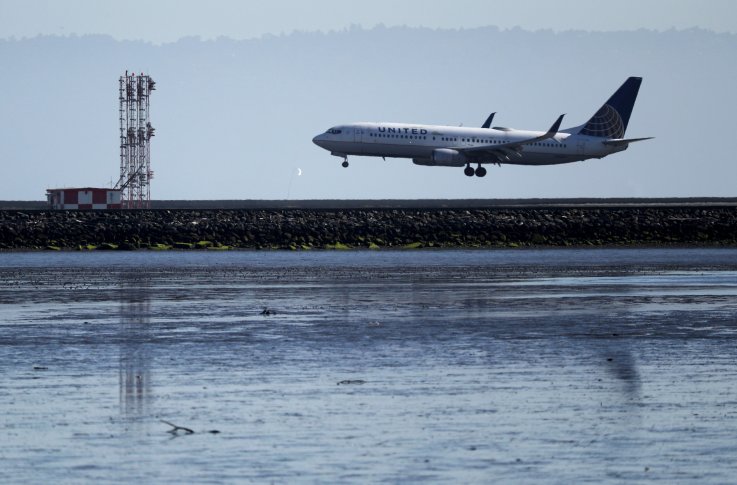 The procession of insects increased in size while Burns provided regular updates, even though she did not want to "be difficult or cause a fuss."
The insects were also spotted by a passenger sitting across from her, who she called the "middle aisle guy."
"He says he has seen a parade — a parade!— of six of the in the overhead locker in the seat in front of me," she wrote.
The pair then traced the source of the infestation to the carry-on bag of a fellow passenger, which was in an overhead bin but not zipped up.
A crew member woke the sleeping owner of the bag, inspected it, and found it was indeed full of live ants.
Burns wrote: "The guy in front pulls down his case (which btw isn't zipped shut, as middle aisle guy notes to me in an aside) and ants ants ants spill out, running in every which direction.
"This is absolutely heeby-jeeby-goose-bumpy-get-me-a-gin-gross."
Burns, described on her Twitter profile as a senior editor of In Other Words podcasts, was offered three kinds of white wine to take her mind off her ordeal. Although it stressed her out, she described the other passengers as "unflappable" when it came to the bugs.
When she got home, she treated her luggage in a Zapp bag, a device that kills insects by heating them.
In a statement to PEOPLE, the airline said that the ants were contained and were due to a passenger and not the aircraft.
"We are concerned by the experience a customer reported on United Flight 169 from Venice to Newark.
"We had been in contact with the crew during the flight, where they advised the ants were isolated from a customer's bag in the overhead bin, and was contained to a limited area of the cabin," the statement from United said.
"The airplane landed at Newark this afternoon and has been taken out of service for extermination. We followed proper protocol by notifying customs, immigration, as well as agriculture of the issue."