Fortnite has a new Fortbyte Challenge as of June 26, and we want to make sure you're the first member of your Squad to finish it. Below, you'll find the location of Fortbyte #60 with the Sign Spinner emote in front of the the Happy Oink restaurant.
Fortbyte #60 Location – Accessible with the Sign Spinner Emote in Front of the Happy Oink Restaurant
To collect Fortbyte #60 you must first unlock the Sign Spinner emote at tier 63 of the Season 9 Battle Pass. Once you have it, head to the Happy Oink restaurant towards the center of Happy Hamlet.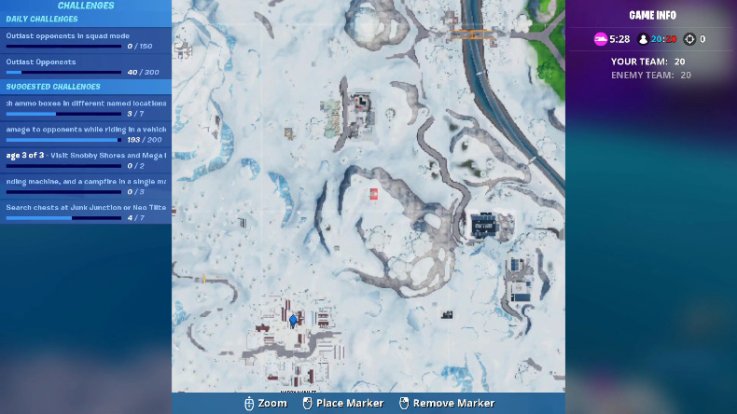 This is what the restaurant looks like.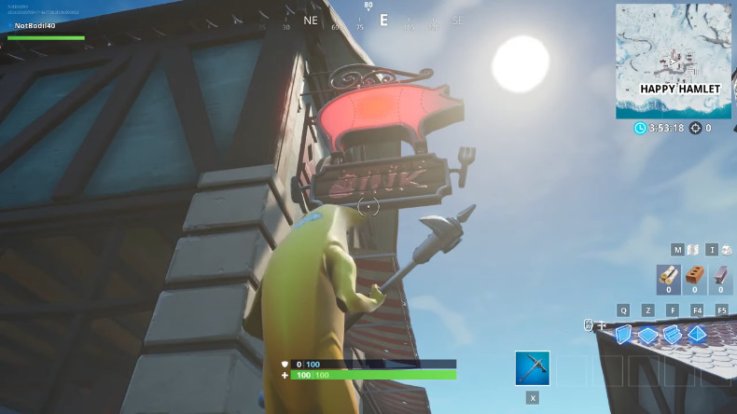 Just go behind the counter or stand outside and perform the emote. Fortbyte #60 should appear.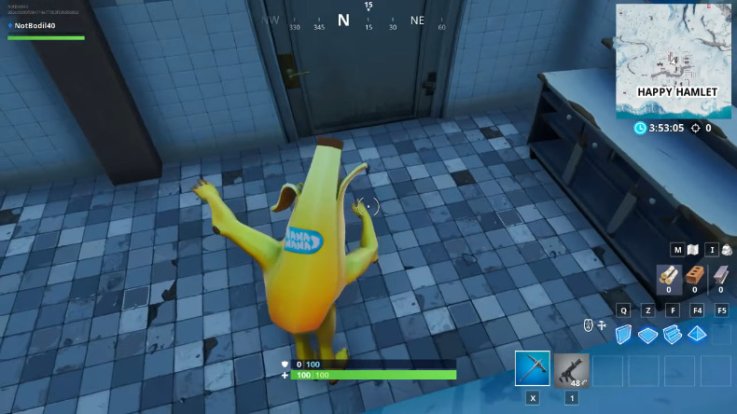 Today's Fortbyte Challenge continues Epic's routine of daily scavenger hunts that made their debut alongside the Season 9 Battle Pass. Over the past few days, Fortnite fans have located Fortbytes inside Storm Circles, Banana Stands and below Circling Parrots. Unlike the previous Fortbyte, however, Fortbyte #60 requires a minimum Battle Pass tier linked to a unique cosmetic. When collected, each of these 100 Fortbytes reveals a small portion of a special Loading Screen that will be fully uncovered by the end of Season 9.
Fortnite is available now on PS4, Xbox One, Switch, PC and mobile. For more info on Fortbytes and how they work, check out our Fortbyte location guide.
Were you able to find the location of Fortbyte #60? Which Fortbyte Challenge is your favorite? Tell us in the comments section!