A man driving on Florida's Turnpike shot at a van on Tuesday after it wouldn't let him change lanes, according to officials.
Luis Christopher Peynado Fatiol, 27, was driving north in Osceola County near mile marker 249 in Kissimmee at around 5:20 p.m. when he tried to change lanes, he told officers. His girlfriend was in the passenger seat at the time, according to the Orlando Sentinel.
The suspect said a white van came up behind his Honda Accord, which stopped him from changing lanes, according to a Florida Highway Patrol arrest affidavit seen by the newspaper. After Fatiol moved over, he said he believed the driver hit the back of his car. Fatiol then pulled over and left his car with the door open.
The van driver also pulled over, NBC affiliate WESH 2 reported citing troopers.
The Honda driver said the van drove around, and almost hit, him. The van hit the left side driver door, according to the Orlando Sentinel. In an attempt to make the driver slow down, Fatiol said he re-entered his car and drove after the van. But Fatiol claimed the driver wouldn't stop.
Fatiol took a black 9mm handgun, which he fitted with a magazine, from his glove compartment, the Orlando Sentinel reported.
As he drove down the turnpike, Fatiol shot at the van. The suspect told Florida Highway Patrol he discharged his firearm "in an attempt to stop the van."
The suspect's girlfriend, whose identity wasn't revealed, told officers she asked him "repeatedly to put the gun away and that Fatiol has a bad temper when he gets mad and he doesn't think clearly," his arrest report seen by WESH 2 stated.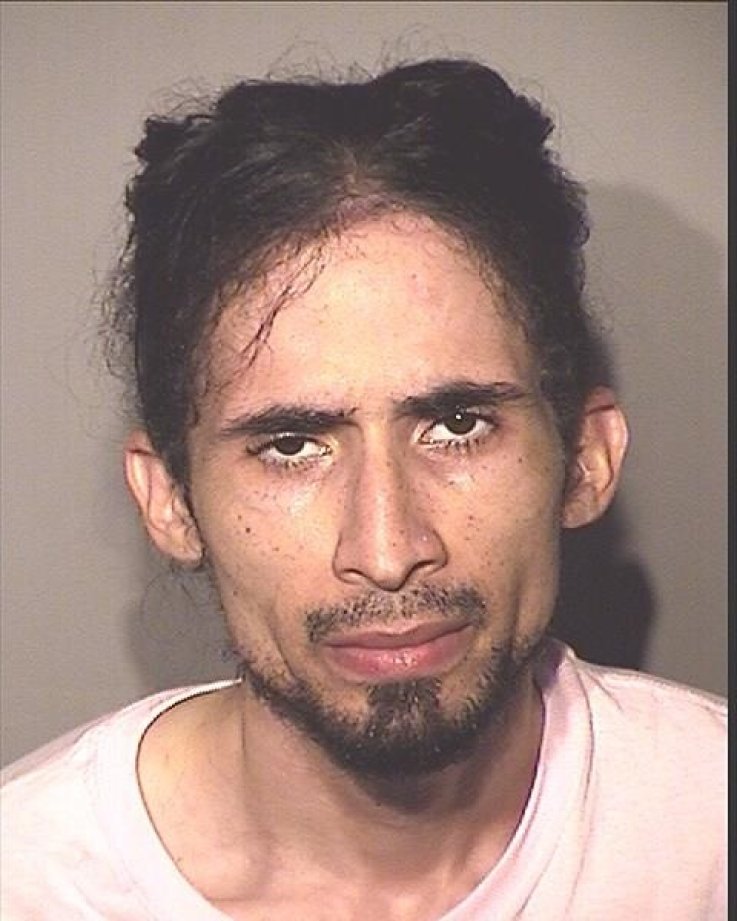 Florida Highway Patrol told WESH 2 four rounds were fired. The bullets struck the van but didn't hit any individuals. Osceola County police officers arrested Fatiol two miles from the scene of the shooting. Police booked him in Osceola County Jail.
Fatiol faces charges including attempted felony murder, discharging a gun from a vehicle and shooting into a vehicle, according to Osceola County Corrections.
His bond was set at $10,000. WESH 2 reported he was being held without a bond due to his attempted felony murder charge.
Fatiol appeared in court on Wednesday, according to the broadcaster.
Sgt. Kim Montes, of the Florida Highway Patrol, told WESH 2: "We are seeing an increase in these types of interactions with drivers, and this aggressiveness turns into road rage, and you don't know what kind of weapon somebody has in their vehicle. It can cost you or your family their lives."