A new attorney for disgraced movie mogul Harvey Weinstein told reporters that she believes the former Hollywood producer has "been railroaded" by the #MeToo movement.
Speaking outside the New York State Supreme Court building in Lower Manhattan Thursday morning, attorney Donna Rotunno said her new representation in the case will reveal "a truth that [the press has] not reported on."
"We are here to uncover that truth," she said.
Rotunno and fellow attorney Damon Cheronis were in court early Thursday to gain approval to represent Weinstein from the judge overseeing his prosecution. The Miramax co-founder has been charged in connection with an allegation of rape that occurred in 2013 and a separate allegation of sexual misconduct that occurred in 2006.
"Over the course of the next several weeks, and as this trial progresses, you will hear things about multiple conversations and emails had that will lead you to believe that the facts reported up to this point are not the full story," Rotunno said after the hearing. "I think it's going to be obvious that the relationships had with women in this case were quite consensual, and we have a lot of documentation to back those things up."
In response to a question about whether she believes her client has been "railroaded" by the #MeToo movement, Rotunno provided an immediately affirmative response.
"Absolutely, those are my initial impressions. Absolutely," she said. "I believe he has been railroaded. I believe that movements allow emotion to take over, and they're devoid of facts and evidence. And I absolutely believe that to be the case."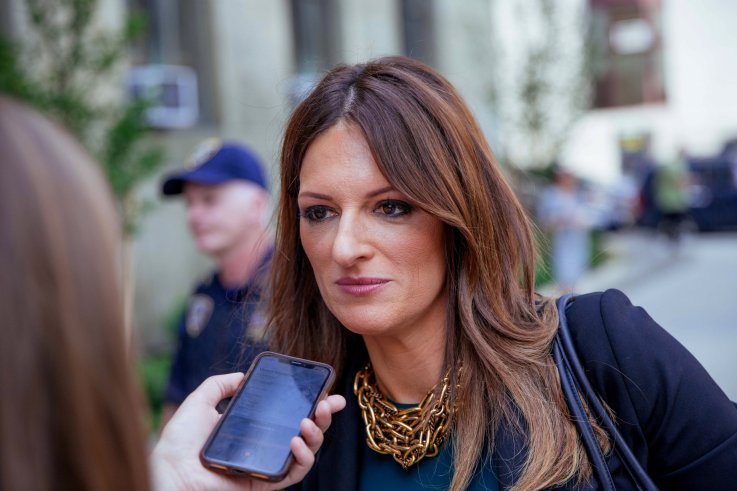 Weinstein's legal team had previously been scrambled amid the departure of two lawyers representing him. Attorney Jose Baez withdrew from representing Weinstein after he alluded to a reimbursement dispute in a letter to the judge. Harvard law professor Ronald Sullivan, who was profiled by Newsweek, left the team amid high-profile backlash to his involvement.
"I did not anticipate the reaction of the college, largely because of my history of these types of representations," Sullivan told Newsweek's Roger Parloff earlier this month. "Just the semester before, I was the lead prosecutor in the case against Eric Greitens, the then-governor of Missouri. And that case was all about an alleged sexual assault in the context of an invasion of privacy. So it's not as though I hadn't done a high-profile sexual assault case. But this one, [the Weinstein case], appears to have been on the quote-unquote 'wrong side' of the issue."
Rotunno did not immediately respond to a request for comment.