A handful of migrant families who say they were separated from their children at the southern border have each filed multi-million lawsuits against two departments in the Trump administration.
Each of the six families seeks $3 million in damages and recovery for medical care, counseling and the "torture" they endured, according to the Washington Times.
The Department of Justice under President Donald Trump has implemented a zero-tolerance policy for illegal border crossings, so advocates for immigration rights groups have pushed back with the lawsuits as a way of getting back at the administration for separating children from their parents.
National Immigration Justice Center associate litigator Mark Fleming said the Trump administration used the separation tactics as a way to divert any future illegal crossings, and that it ultimately created "emotional stress" on the families, some of whom had been separated from their children for several months.
"It succeeded with devastating consequences," Fleming said of the separations.
Zero tolerance allowed the Justice Department to file criminal charges against those who enter the United States illegally, those who have misdemeanors and those who tried to enter the country again after deportation, which is a felony.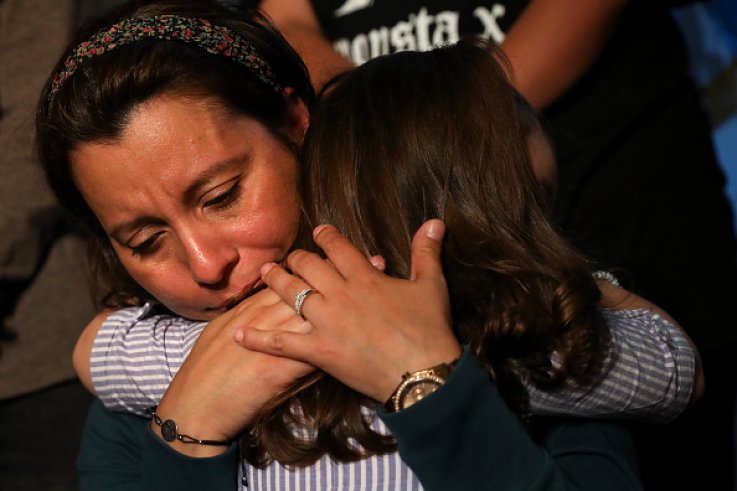 As children began getting separated from their parents, they were often transferred to the Health and Human Services (HHS) Department since they were then unaccompanied, according to the Washington Times.
Last month a federal judge ordered the agencies to stop separating children from their families, and that those 2,000 children be returned to their parents for a reunion. One obstacle they faced, though, was that some parents had already been deported back to their home countries.
The lawsuits were filed against the Department of Homeland Security and HHS. The report states that five of the families filing lawsuits came across the border illegally, and that the sixth was a family that arrived at a port of entry without permission.
A Guatemalan woman named "Leticia" spoke to reporters in Spanish to describe her ordeal of having her 5-year-old daughter separated from her for more than four months.
Leticia said her family fled the Central American country because of gang violence, and that she experienced body changes while kept in detention in the states.
"I lost so much weight, I had headaches, I had dizzy spells and I started losing my hair. It was torture," Leticia said. "We will live with the trauma of this separation for the rest of our lives."
She said in the filed complaint that her daughter has nightmares, sometimes waking up and screaming, "Don't let them take me away again," to go along with her night sweats.
Other migrants who filed lawsuits described similar headaches and worries.