The long-awaited ranked mode for Teamfight Tactics is almost here. The Auto Chess mod adapted into modern League of Legends has been in Beta for a number of weeks, allowing players to get accustomed to the strategies behind placing champions on a board. Players only have a few more hours to wait before they can jump into their favorite mode and destroy their ELO with ease and precision.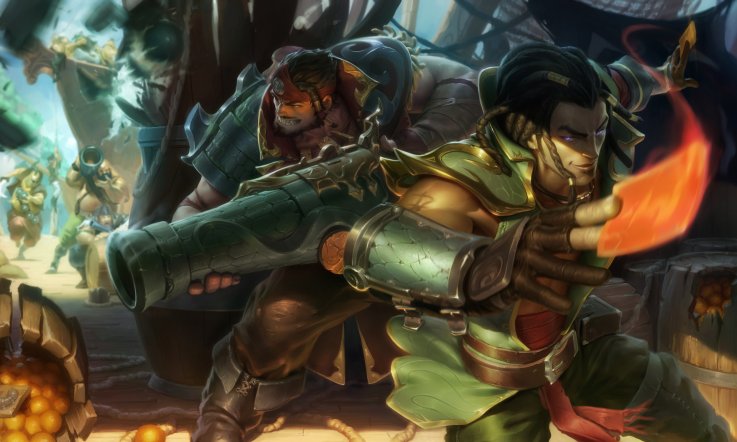 Here is some basic information on how ranked works in Teamight Tactics, including when the game mode launches.
'Teamfight Tactics' Ranked Release Time and Date
Teamfight Tactics ranked mode will release with Patch 9.14 which will release on July 17 between 1 and 2 p.m. EST. This patch is massive and full of lots of moving parts so it could be possible for it to get delayed by a few hours. If it does, just wait a few hours and Riot Games should patch the servers up. The demand for Ranked will be massive and it could be an issue for Riot's servers but only time will tell.
'Teamfight Tactics' Ranked Tips
Ranks in this ranked mode will be exactly the same as regular League of Legends, from Iron, Bronze, Silver, Gold, Platinum, Diamond, Masters, Grandmasters, and Challenger.
A new Teamfight Tactics patch has been launched, adding Twisted Fate and dozens of balance changes to the mode. You can check out the full patch notes right here.
Wins in TFT will count if you end up placing in the top four. Players were worried that they might have to actually get first place in order to secure a win, but Riot confirmed that it isn't the case.
If you haven't played a lot of the new mode and want to jump directly into Ranked, that might be a bad idea.
Usually, it's best to wait a few days before jumping into a ranked season of League of Legends. But because every player is their own team, there's no need to rely on others. The meta is still evolving and could be difficult to grasp so you might give it some time.
Remember that ranked isn't everything. You may lose games and feel like you are starting to tilt, that's what this game does to you. When you lose two games in a row, take a break and do something else. We have lost hours of our lives to ELO addiction and there's no reason you should feel compelled to keep playing.
Will you be playing Teamfight Tactics ranked at launch? Tell us in the comments.