K-pop star ONE has announced he has left YG Entertainment and is looking to establish his own one-man agency.
The 25-year-old singer and actor, real name Jung Jae-won, announced the news during an interview held ahead of the premiere of his upcoming movie Goodbye Summer.
"With 'Her Private Life' as the last [project], I parted ways with YG Entertainment. I joined YG Entertainment when I was recruited after appearing on Mnet's 'Show Me the Money 4,'" he said, as reported by Soompi.
The rapper also added in the interview that he plans on releasing new music as an independent artist later this year.
"I plan on focusing on my music activities this year. However, I am currently promoting alone as my contract with YG Entertainment has expired. I will be working alone while focusing on music for the time being. I cannot give a clear answer on when the music will be released. I am working to release it as quickly as possible within this year," he said.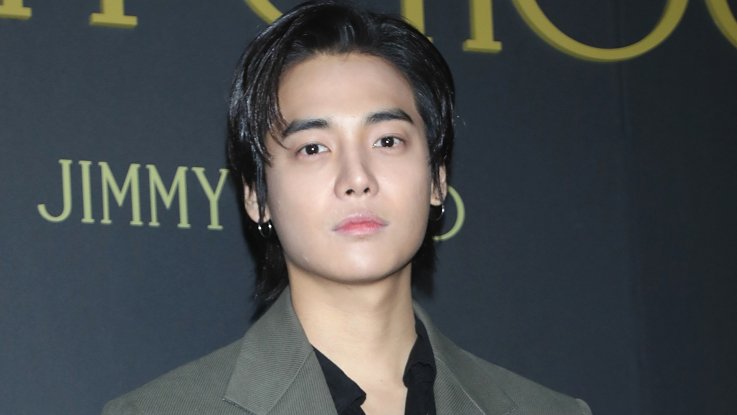 ONE's fans took to social media to say they were pleased that the singer had parted ways with YG Entertainment, one of South Korea's biggest entertainment agencies. It operates as a record label, talent agency and music production company.
One person wrote on Twitter, "best decision jaewon have ever done in his entire life," while another said "so many good news i'm so proud of u jaewon!"
Another added: "ahahahahahaha very good decision!!! congrats jaewon!!!"
YG Entertainment, which was launched in 1996, has been under fire in recent months over numerous scandals. In February, 28-year-old BIGBANG singer Seungri was accused of arranging sexual services for rich clients at a nightclub he owns.
Then last month B.I. left the band iKON and had his contract terminated by YG after newspaper reports revealed that he tried to purchase illegal drugs. In response to the outcry over B.I.'s departure and attempts made to suppress the story, Yang Hyun-suk, the founder and chief producer of YG Entertainment, announced he was stepping down from his role in the company.
The graph below, provided by Statista, shows the top 10 best-selling K-pop artists.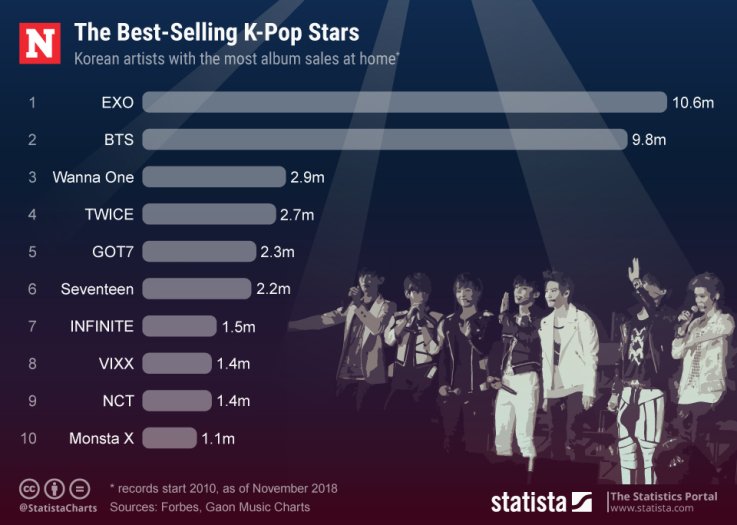 ONE first appeared as part of the hip-hop duo 1Punch with Kim Samuel in 2015. The following year he moved to YG Entertainment, releasing his first and only album so far as a solo artist, "One Day," in 2017. He has also starred in several TV shows since joining YG, such as Her Private Life, Room No. 9 and Arthdal Chronicles.
ONE's first film role, Goodbye Summer, sees the K-pop star play a teenager diagnosed with a terminal illness who goes back to high school and falls in love with a fellow teenager, played by Kim Bo-Ra. Directed by Ju-Young Park, the movie is set to premiere in South Korea on July 25.